Car Accessory Buddha Car Mirror – Sun Catcher Rearview Mirror Charm, Transforms Sunlight and Diffuses Colors and Energy Throughout the Car With Various Stones
Transform every trip and drive with the Buddha car pendant for car rear view mirror. These natural crystal decors are more than just for show. While aesthetically pleasing, the beads also work to take in the warmth light of the sun and diffuse it into beautiful colors that are spread throughout your car. The beauty of these colors not only sets you in a better mood, but also gives off a feeling of joy and inspiration as you drive to your destinations.
The laughing Buddha included in the design also stands for many things. It helps to remind people to be generous and happy. At the same time, it is used to attract prosperity and a long life.
The quality materials used to make this Buddha car hanging charm include beads, the crystal cross, and brass. A strong and durable polyester rope helps to keep it all hanging together.
Apart from being a Buddha car accessory accessory, this charm is very versatile as well. It can be used as a hanging decoration anywhere that has windows or mirrors. For this reason, it is also an ideal gift to your friends and loved ones. Giving it as a gift is more than just making their lives more beautiful, but also making it more loving.
VIBRANT COLORS
Capture sunlight while driving and transform it into vibrant colors that envelope your car. Spread the colors with the beads from this Buddha car hanging accessory and make every trip an enjoyable one.
LAUGHING BUDDHA
More than simple design, the laughing Buddha symbolizes many things. It stands for generosity and happiness. It also hopes to bring about prosperity and long life.
A PERFECT GIFT
This Buddha car pendant for rear view mirrors act as more than just ornaments while you drive. They are also a great gift that you can give friends and family as you share the vibrant colors and emotions they spread.
QUALITY MATERIALS
The Buddha car statue is made with quality materials such as beads and crystals for great design. It also uses durable polyester rope to keep it all together.
100% FAST SHIPPING AND MONEY BACK GUARANTEE
If for whatever reason you are not satisfied with this Kahlo inspired purse, you can return it for free within 30 days. Fulfillment by Amazon ensures fast shipping and quality service.
DISCLAIMER
𝘛𝘩𝘪𝘴 𝘐𝘵𝘦𝘮 𝘪𝘴 𝘯𝘰𝘵 𝘢𝘯 𝘢𝘶𝘵𝘩𝘰𝘳𝘪𝘻𝘦𝘥 𝘰𝘳 𝘭𝘪𝘤𝘦𝘯𝘴𝘦𝘥 𝘱𝘳𝘰𝘥𝘶𝘤𝘵 𝘰𝘧 𝘵𝘩𝘦 𝘍𝘳𝘪𝘥𝘢 𝘒𝘢𝘩𝘭𝘰 𝘊𝘰𝘳𝘱𝘰𝘳𝘢𝘵𝘪𝘰𝘯, 𝘢𝘯𝘥 𝘵𝘩𝘦𝘳𝘦 𝘪𝘴 𝘯𝘰 𝘣𝘶𝘴𝘪𝘯𝘦𝘴𝘴 𝘳𝘦𝘭𝘢𝘵𝘪𝘰𝘯𝘴𝘩𝘪𝘱 𝘣𝘦𝘵𝘸𝘦𝘦𝘯 𝘵𝘩𝘦 𝘴𝘦𝘭𝘭𝘦𝘳 𝘢𝘯𝘥 𝘵𝘩𝘦 𝘍𝘳𝘪𝘥𝘢 𝘒𝘢𝘩𝘭𝘰 𝘊𝘰𝘳𝘱𝘰𝘳𝘢𝘵𝘪𝘰𝘯. 𝘛𝘩𝘦 𝘍𝘳𝘪𝘥𝘢 𝘒𝘢𝘩𝘭𝘰 𝘊𝘰𝘳𝘱𝘰𝘳𝘢𝘵𝘪𝘰𝘯 𝘩𝘢𝘴 𝘯𝘰𝘵 𝘦𝘯𝘥𝘰𝘳𝘴𝘦𝘥, 𝘴𝘱𝘰𝘯𝘴𝘰𝘳𝘦𝘥, 𝘰𝘳 𝘢𝘶𝘵𝘩𝘰𝘳𝘪𝘻𝘦𝘥 𝘪𝘵𝘴 𝘴𝘢𝘭𝘦.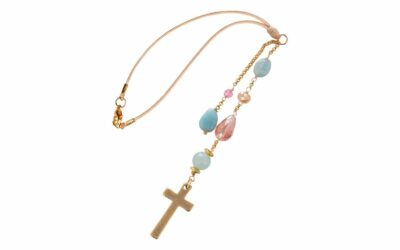 Elegant Cross for Car Mirror - Sun Catcher Rearview Mirror Charm, Transforms Sunlight and Diffuses...
Visit the Akitai Amazon Store