Akitai Charm Bracelet for Women – Onyx Protection Stone – Crystals Stretch Gemstone Bangle
The charm bracelet was thoughtfully handcrafted by masterful women artisans of Thailand. With this handmade charm bracelet, you can call positive energies to realign your life to happiness. This charm bracelet was carefully crafted by combining beads and stones. Each part of the charm bracelet can do multiple things for people such as relieving stress, balancing energies, and healing emotions. It is also a source of relaxation and when worn, can help maintain hope through difficult times. Whether you are going to work, having fun with friends on a night out, practicing yoga, or meditation, this charm bracelet is sure to fit any occasion. It was also designed with style in mind. You can wear one or stack several of them for a striking accessory. These 4 bracelets come in a lovely box that is 100% recyclable.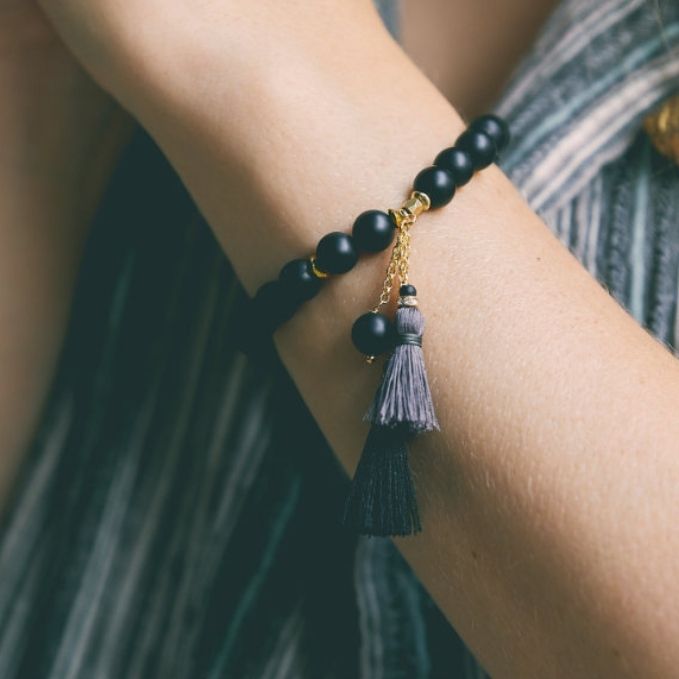 THOUGHTFUL & POWERFUL
Each part of this charm bracelet has power and meaning. The various stones used to make these charm bracelets represent and attract certain beneficial qualities.
A HEALING GIFT
The natural stone and crystal charm bracelet harmonizes energies and fosters hope for those going through challenging moments. This gift can help lift spirits and heal bodies.
SIZE and WEIGHT
This handmade charm bracelet uses 6m and 4m stones and weigh approx 20gm or 0.7 oz each. It measures approximately 7″ in diameter and is a comfortable fit on any woman's wrist.
UNIQUE & VERSATILE
Handmade in Thailand, the bracelet uses authentic gemstones and silver plated brass beads. Fashion and function meet in this healing charm bracelet, wearable in any occasion.
100% MONEY BACK GUARANTEED
You can return it for free within 30 days. No questions asked.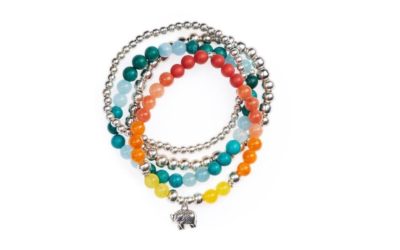 Akitai Charm Bracelets for Women - Mix Good Luck Stones - Farewell Gifts Womens - Crystals Stretch...
Visit the Akitai Amazon Store